Member Hospitals
The 15 members of the Florida Association of Children's Hospitals represent some of the most cutting-edge hospitals in the state. Two are specially licensed children's hospitals; 13 are part of large multi-hospital systems.
Serving the Most Vulnerable
Children with medically complex conditions including cancer, infectious and digestive diseases and psychiatric diagnoses utilize Medicaid coverage to access highly specialized services that are only available at FACH hospitals. In many cases, Medicaid reimbursement is far below the actual cost of care. Two out of three children hospitalized in Florida are covered by Medicaid. For these beneficiaries, FACH members: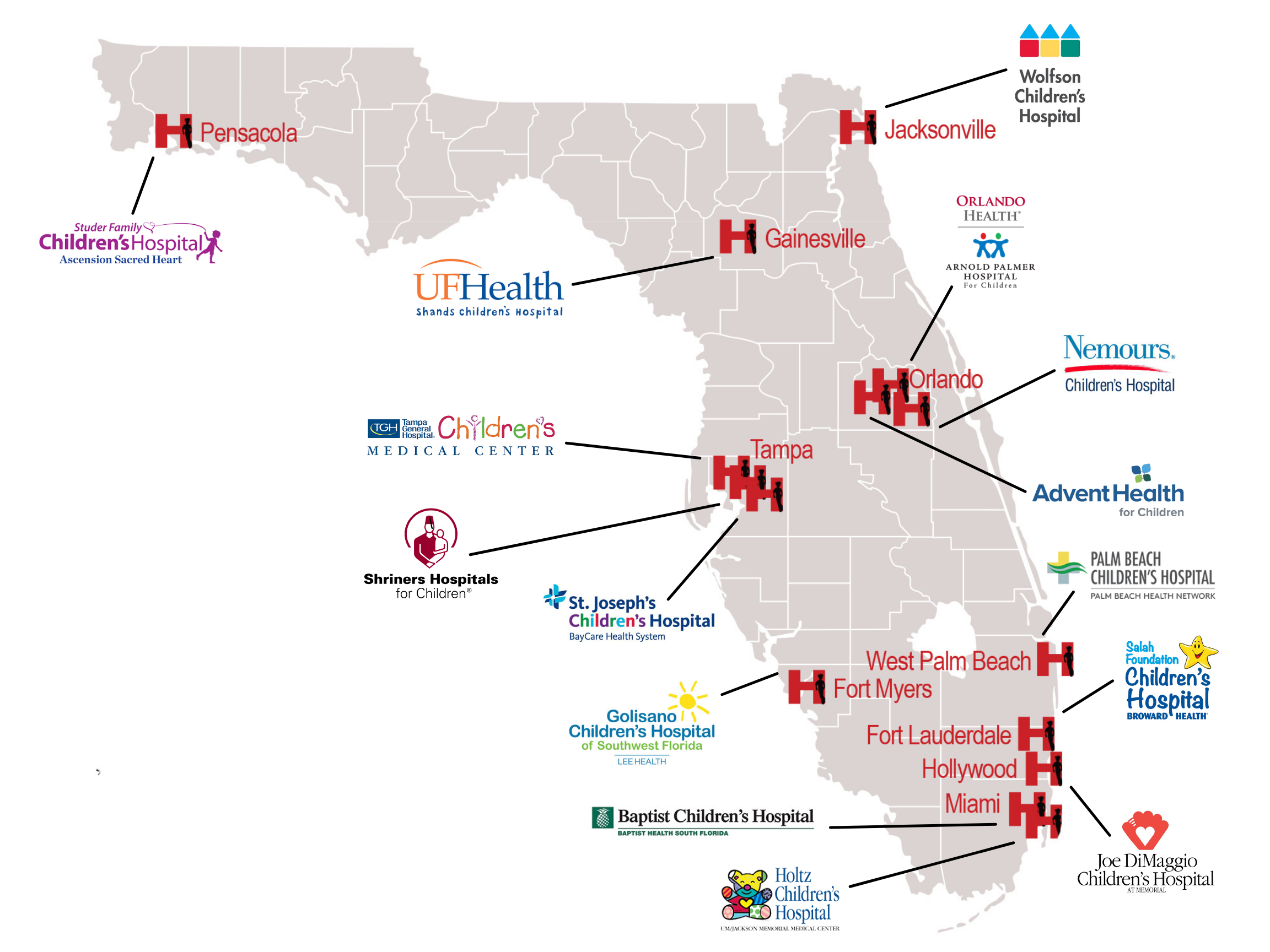 Essential to Florida's Children
Parents with very sick children in need of specialized services typically turn to FACH hospitals – because this care is not provided anywhere else. Although they represent less than 7% of all Florida's hospitals, most recent data shows that annually, FACH hospitals provide.